Family Cultivated Vineyards
Windfall Vineyard
Our Windfall Vineyard in Rutherford, Napa Valley epitomizes the Jon Nathaniel philosophy: small, special, and painstakingly hand-farmed. Owned by the Komes family since 1986, this precious gem hosts just 2.2 acres of Cabernet Sauvignon and 1.79 acres of Merlot on organically-farmed, rocky bale loam soils. The vines are tightly spaced, creating competition for nutrients and lowering their overall production. But in this battle, we all win: low yields of incredibly rich and concentrated fruit that are worth the exhaustive work of growing it.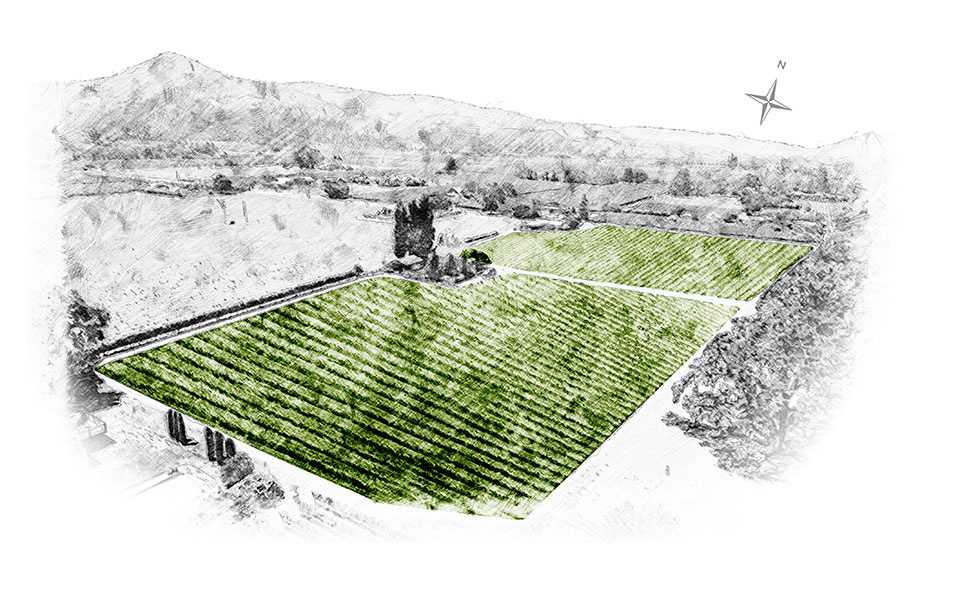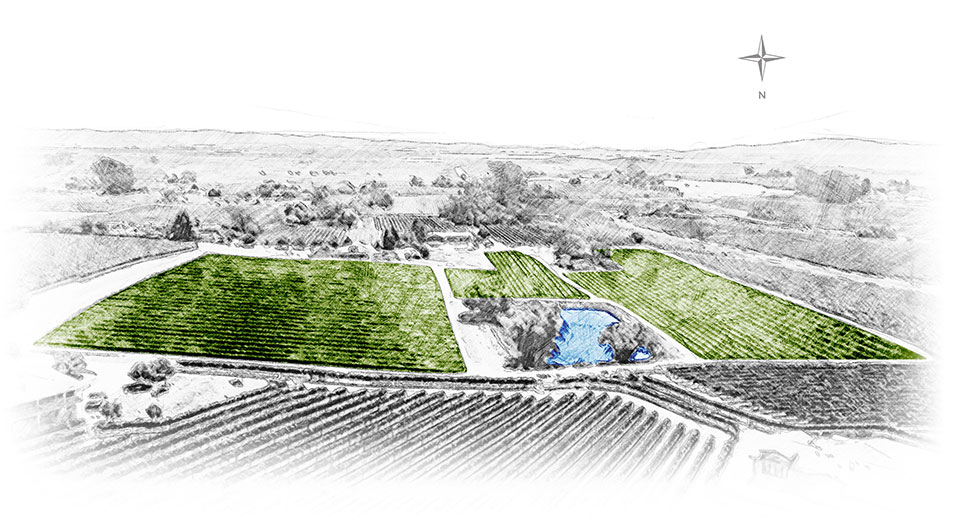 Lavender Hill Vineyard
About as close as you can get to San Pablo Bay without falling in, our Lavender Hill Vineyard is probably one of the coolest in Napa Valley, a seven-acre site buffeted by fog and breezes blowing in from the nearby Pacific Ocean. Cool climate varietals such as Chardonnay and Pinot Noir are ideally suited to this site, a hilly knoll with well-spaced vines that produce very low yields of aromatic and intensely concentrated fruit. Each year, our Lavender Hill Chardonnay and Pinot Noir are culled from the finest blocks and lots of wine this vineyard produces.
Komes Family Vineyard
Within the Komes Family Vineyard is a small sub-block of less than six acres from which we source Cabernet Franc and Petit Verdot for our Jon Nathaniel wines. This sub-block, directly adjacent to John Komes' home in the Rutherford appellation, is itself divided. The Cabernet Franc covers a small, east-facing hillside which slopes down to the north, while the Petit Verdot is planted just below, on a flat area west of Bale Slough. These parcels were planted in the late 1990s and 2000s to a mixture of rootstocks and clones. Featuring deep, well-drained soils derived from mixed rock sources, these blocks are some of the best on the ranch, with vines that yield precious quantities of concentrated, intensely-flavored fruit.